Autumn bouquets are magical. They put us in a nostalgic mood, soothe us, and at the same time warm us up with beautiful fall colors. They create an amazing aura in our homes. However, not everyone is aware of the power of autumn bouquets. By organizing a special scenic photo session of autumn bestsellers in Poznań, Poland we wanted not only to show their beauty, but also to ignite a passion for fall autumn bouquets...
Here are the pictures of 3 of our favorite autumn compositions: "Coziness", "Chestnut" and "November" bouquets. Which one would you like to receive most?
... aka autumn bouquet, made not only of autumn flowers.
Bestseller in Germany, Austria and the Netherlands, slowly gaining in popularity in Poland. This beautiful flower bouquet is a true definition of coziness!
Despite the fact that it is made mainly of flowers available all year round, i.e. roses and eustomas, the soothing and calming effect of autumn was obtained thanks to the combination of natural colors, brown and green with an element of subdued red.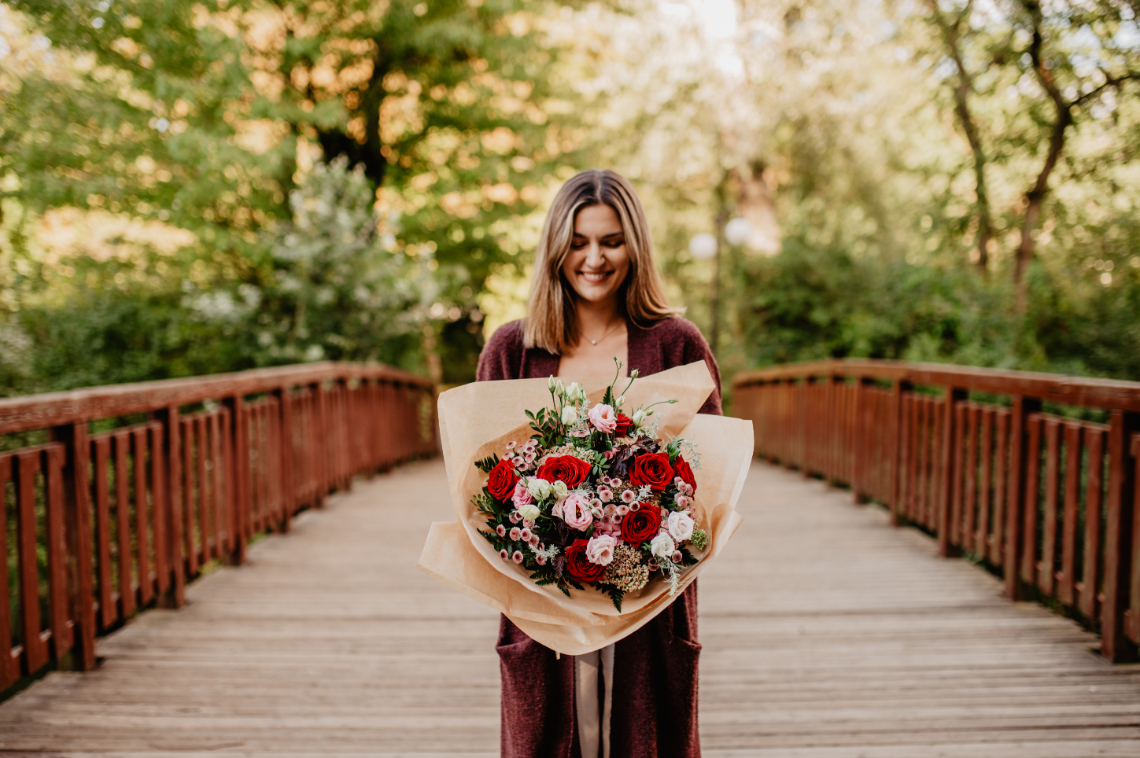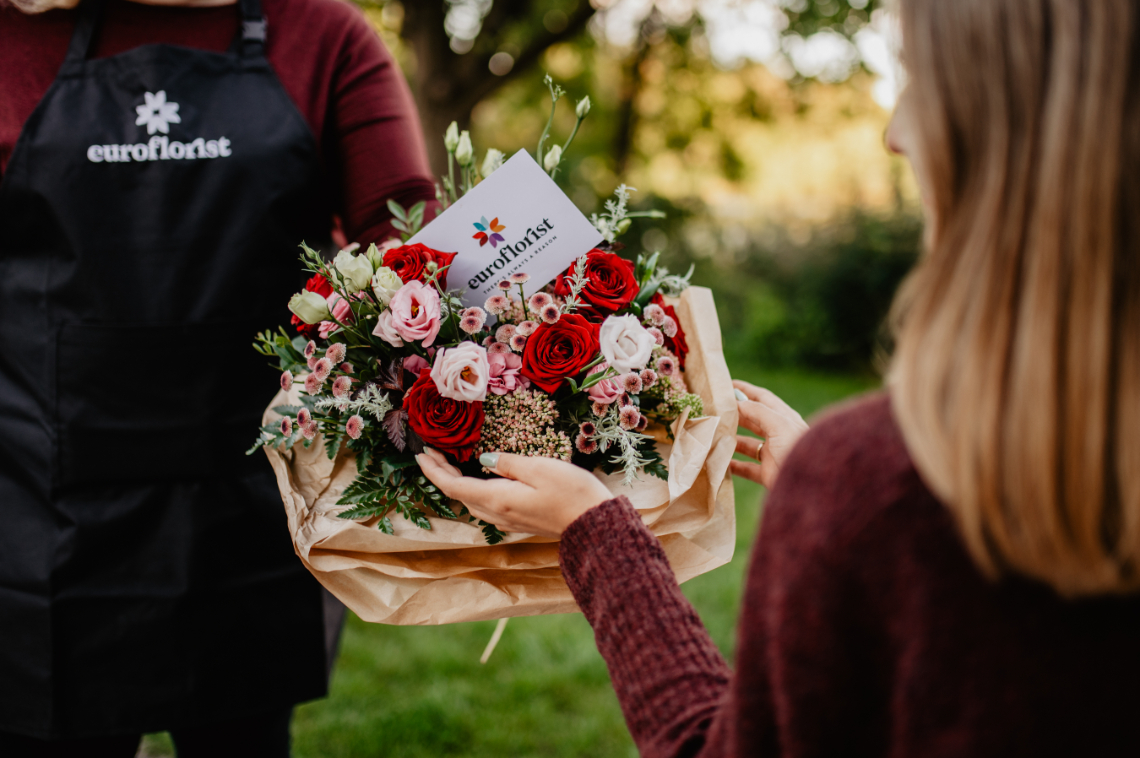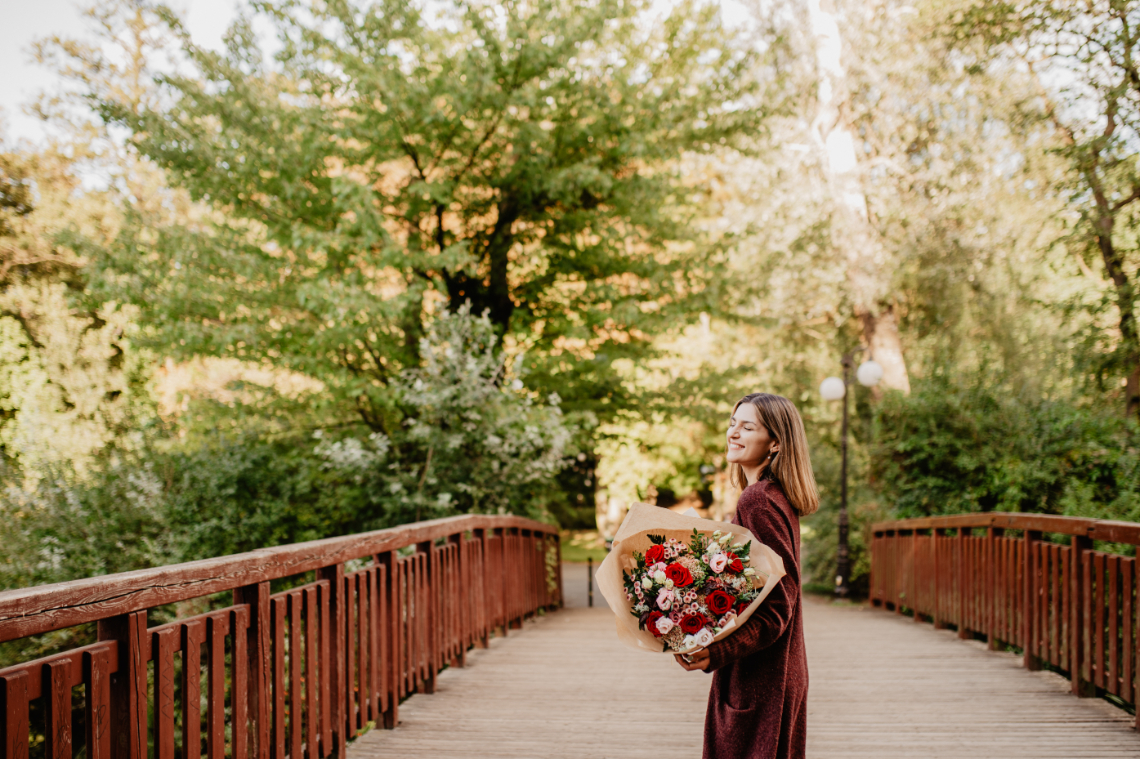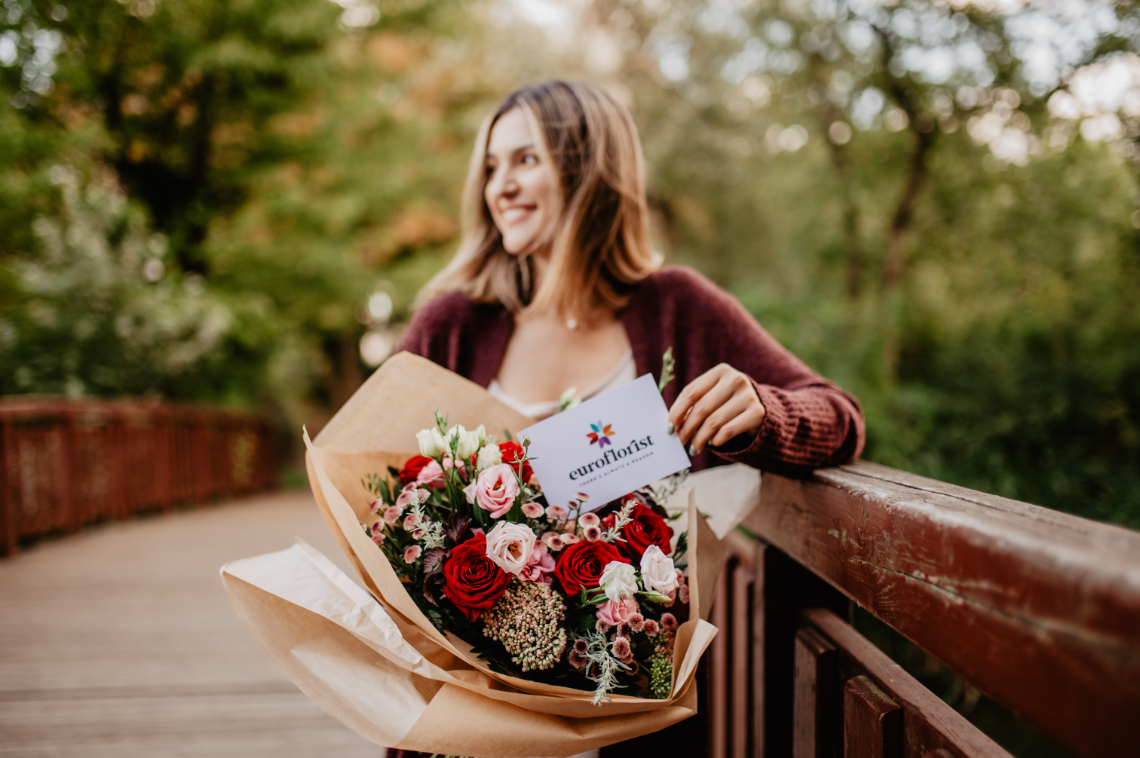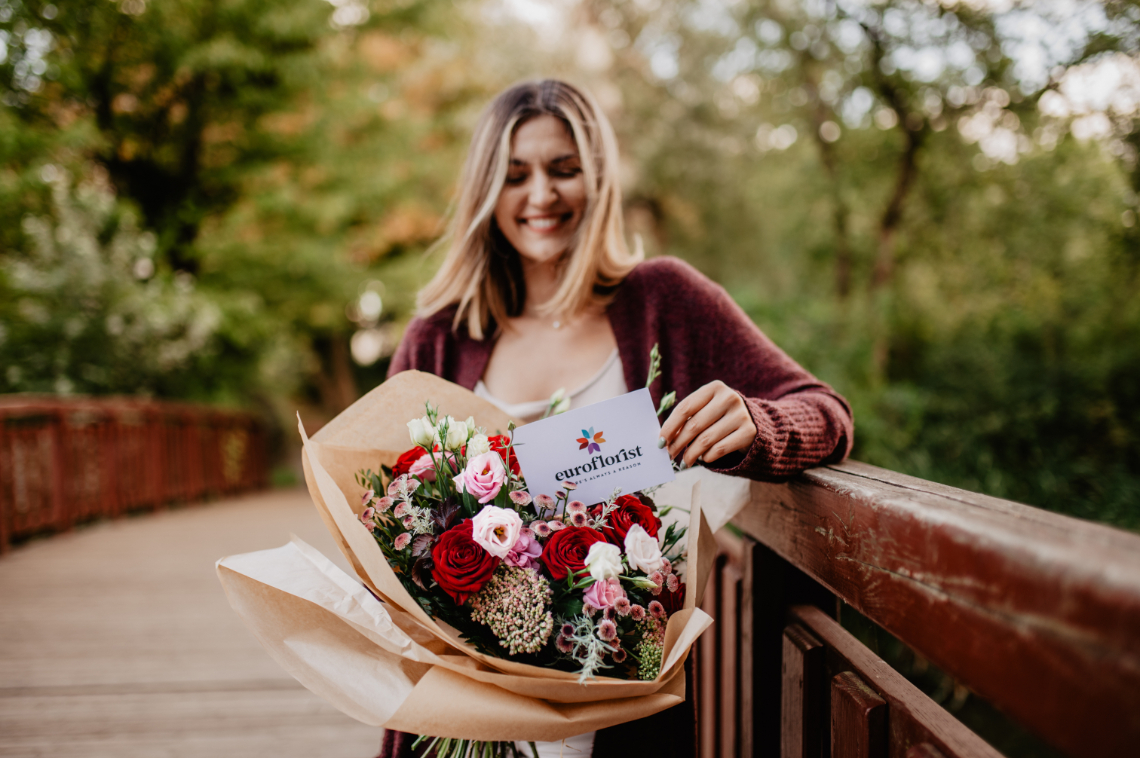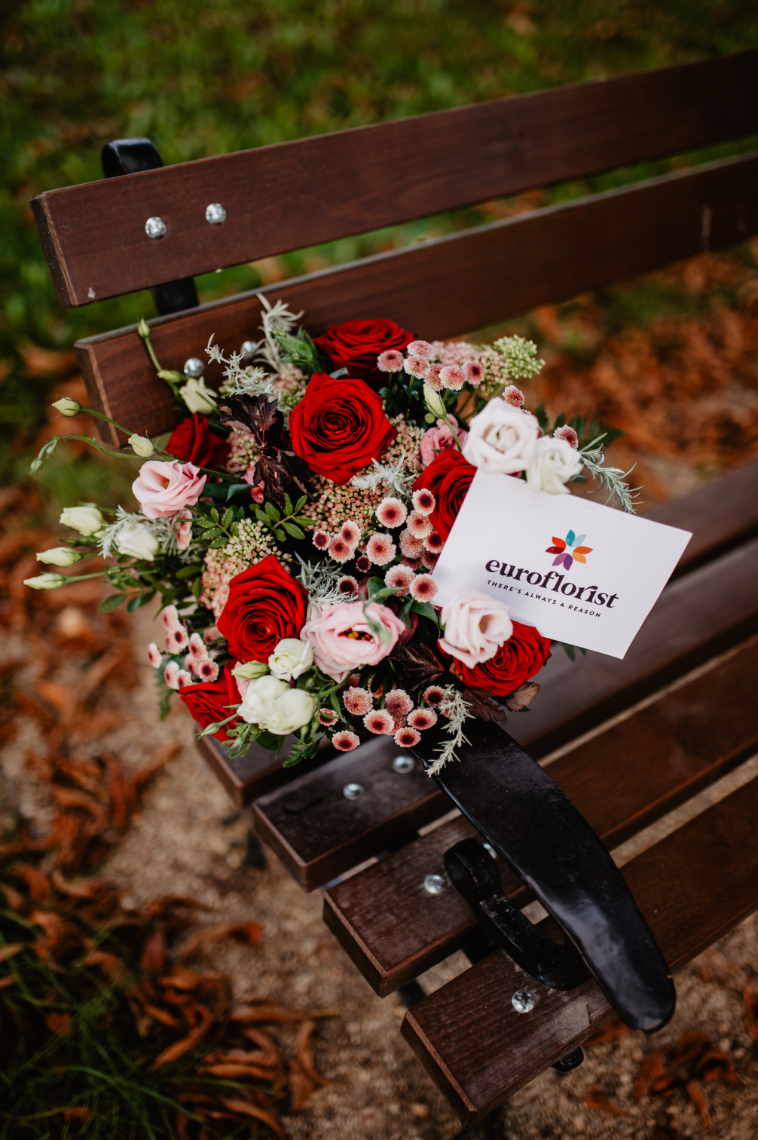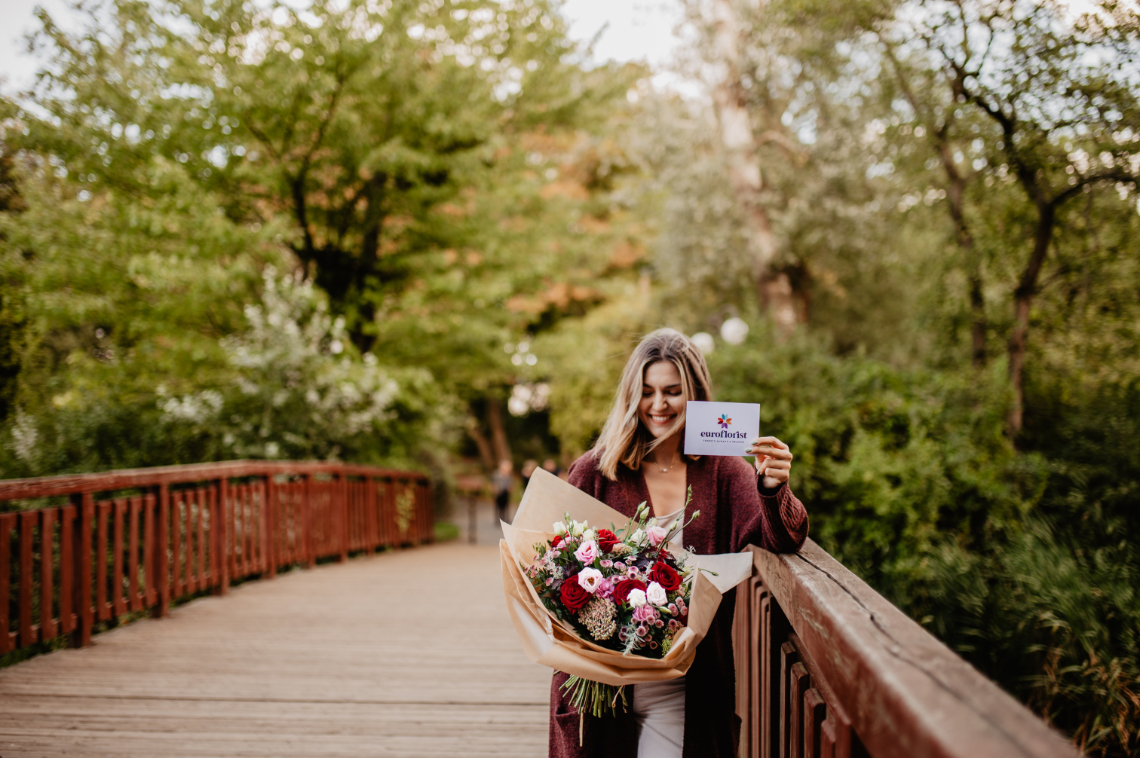 The "Chestnut" Bouquet with autumn leaves is so far this year's bestseller in Poland.
Are you curious about the most popular bouquets in the fall of last year? See the post: The most popular bouquets in Poland in October and November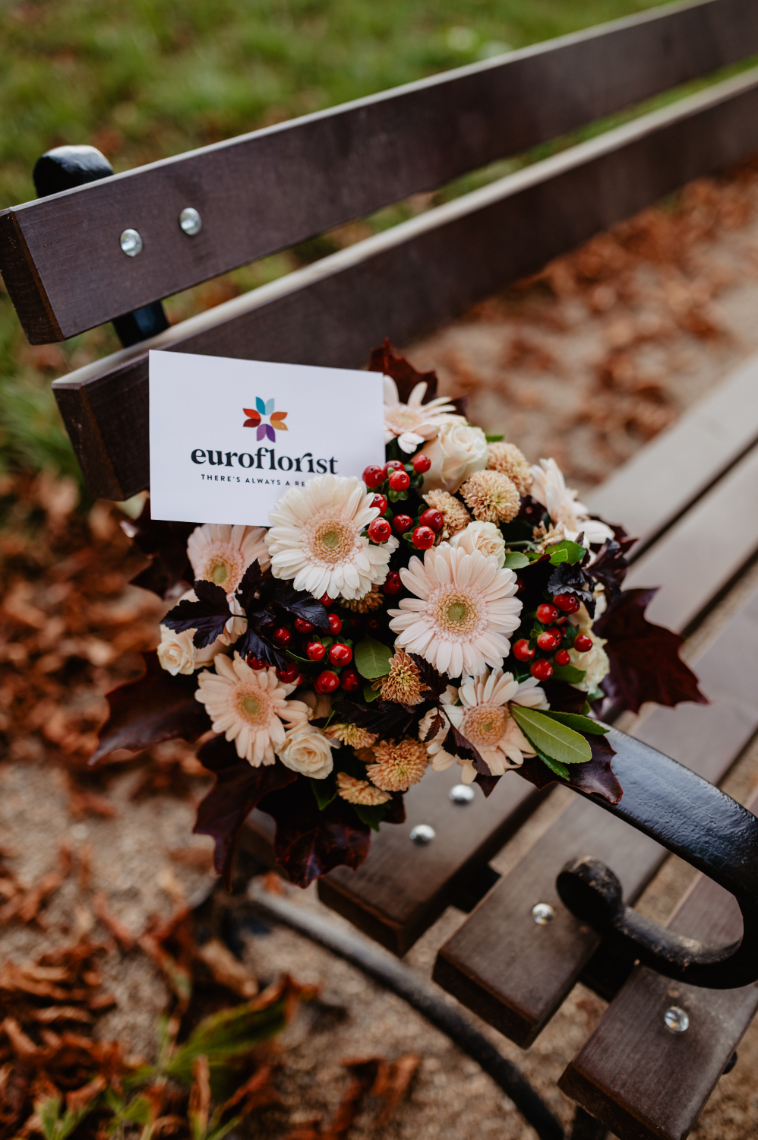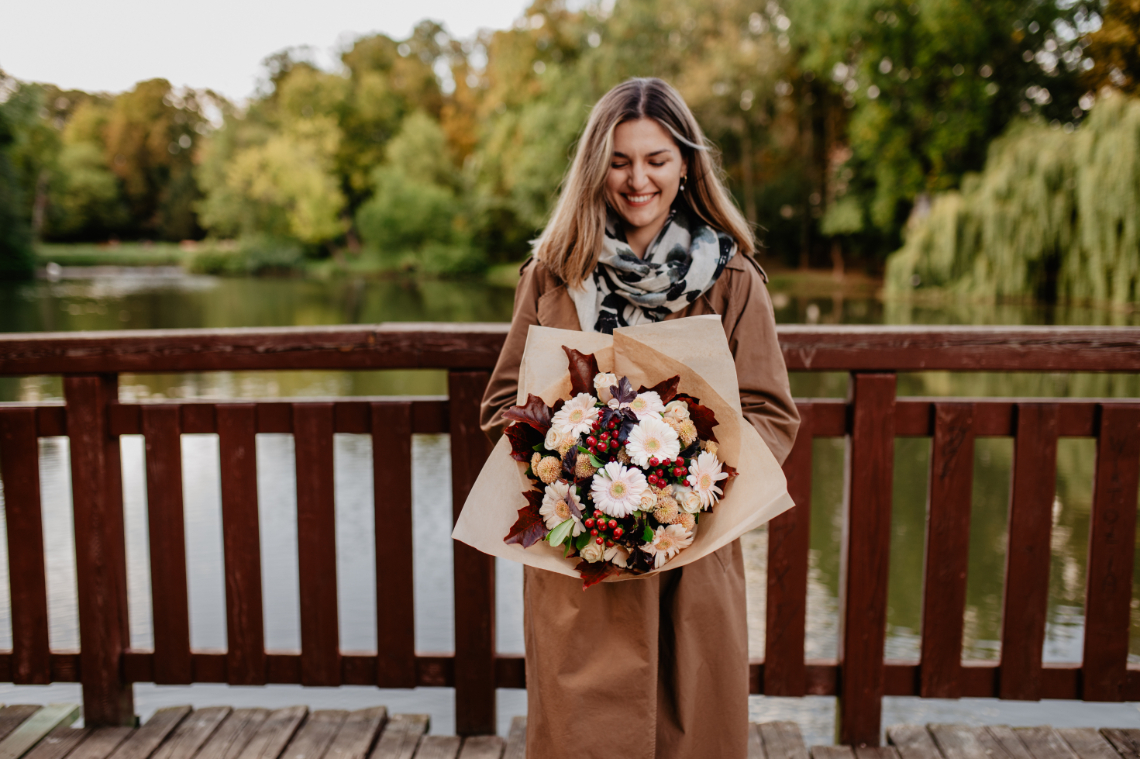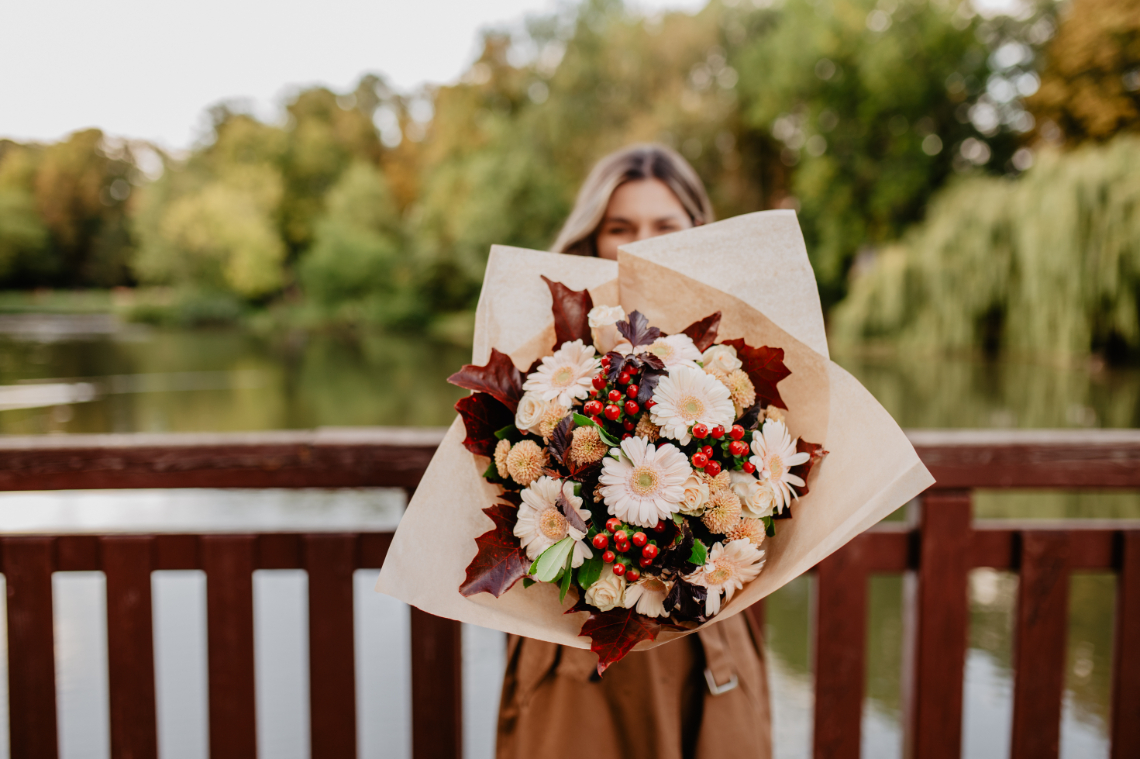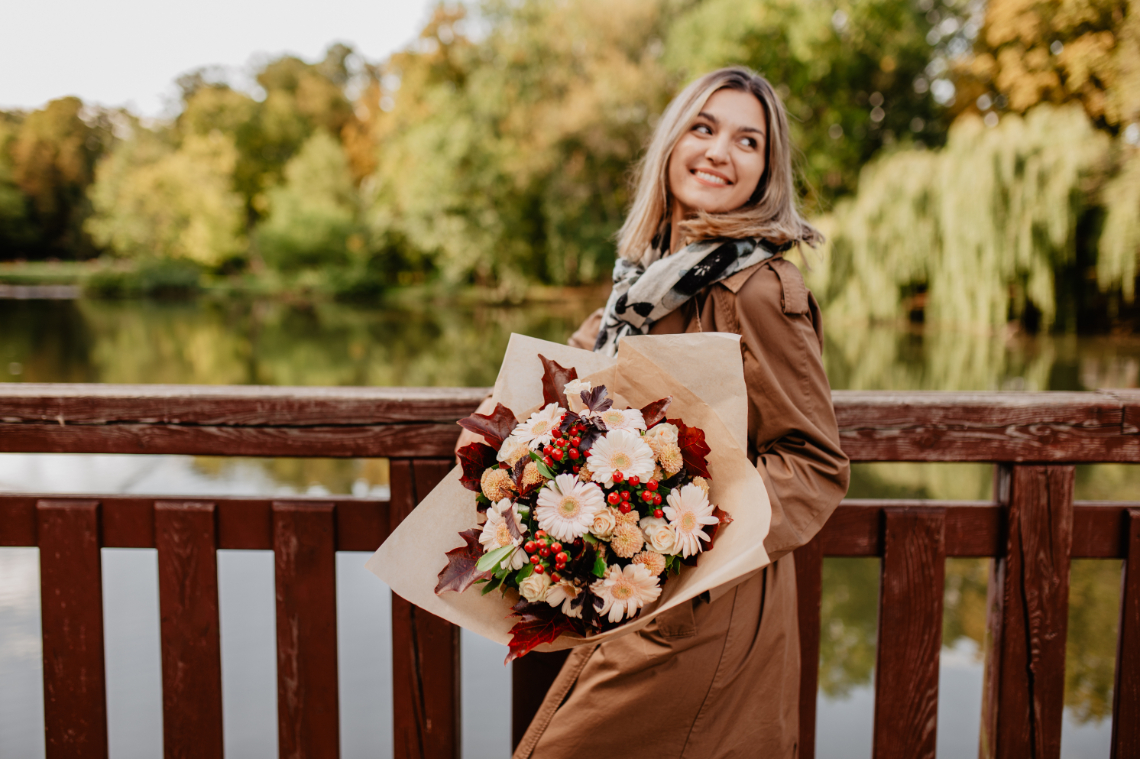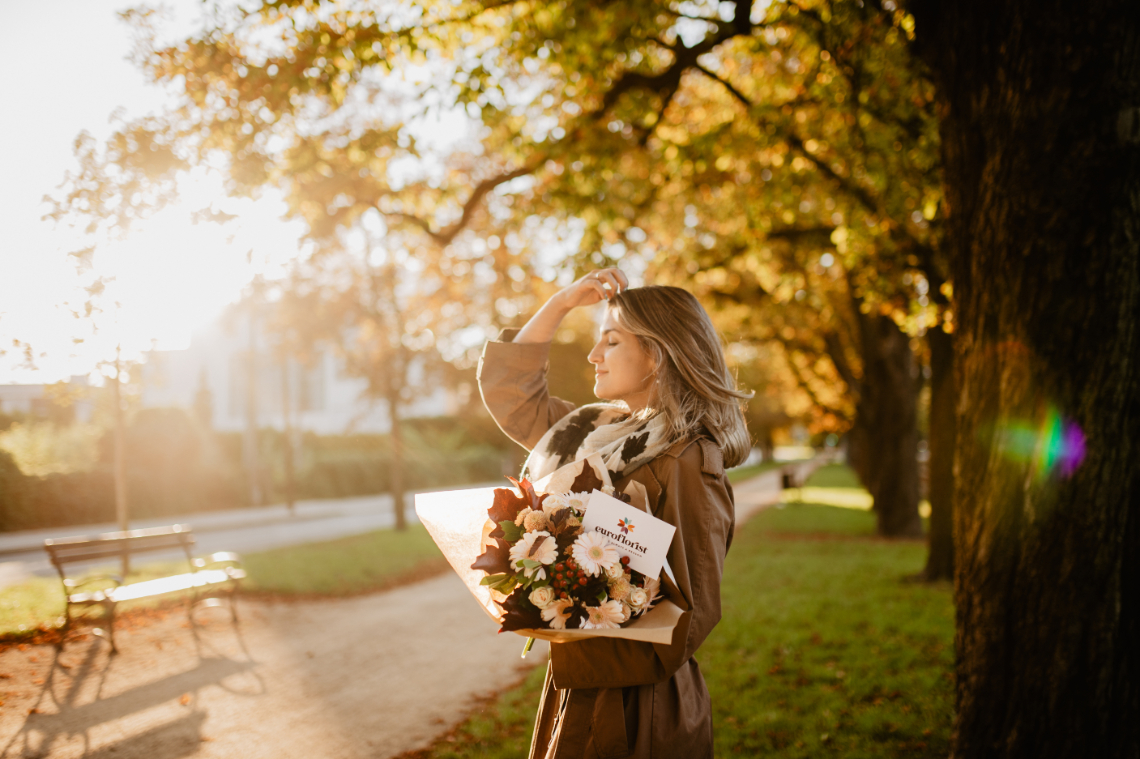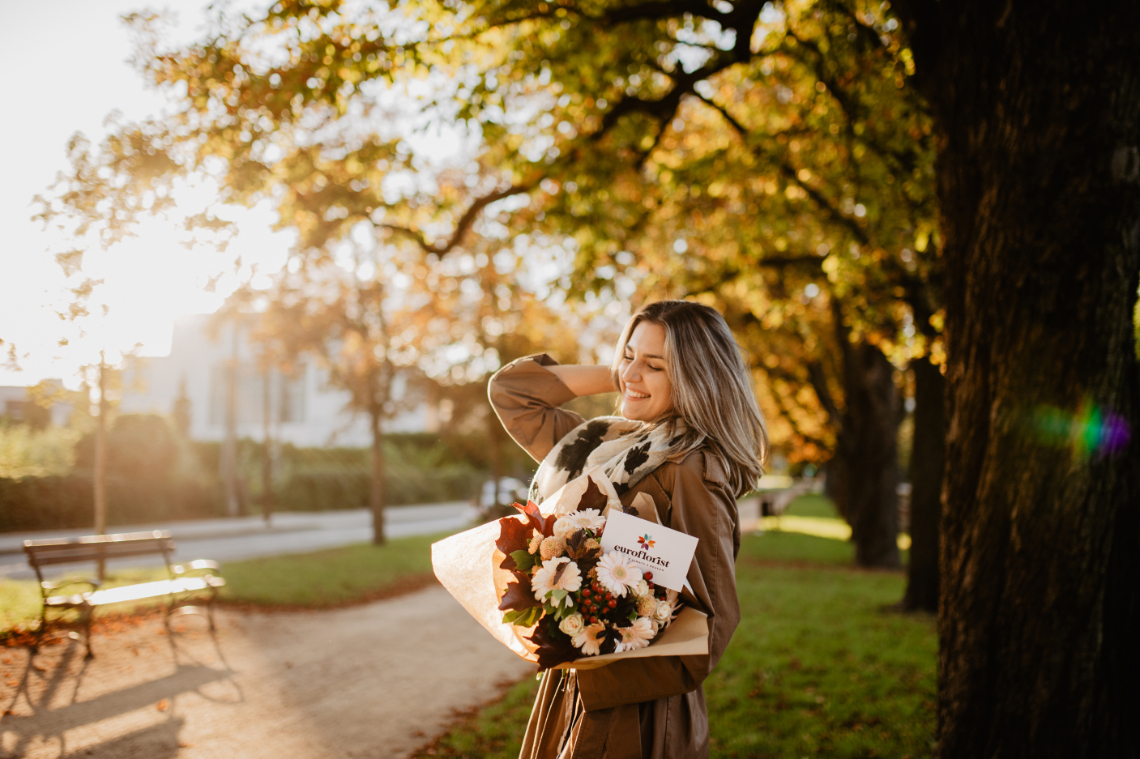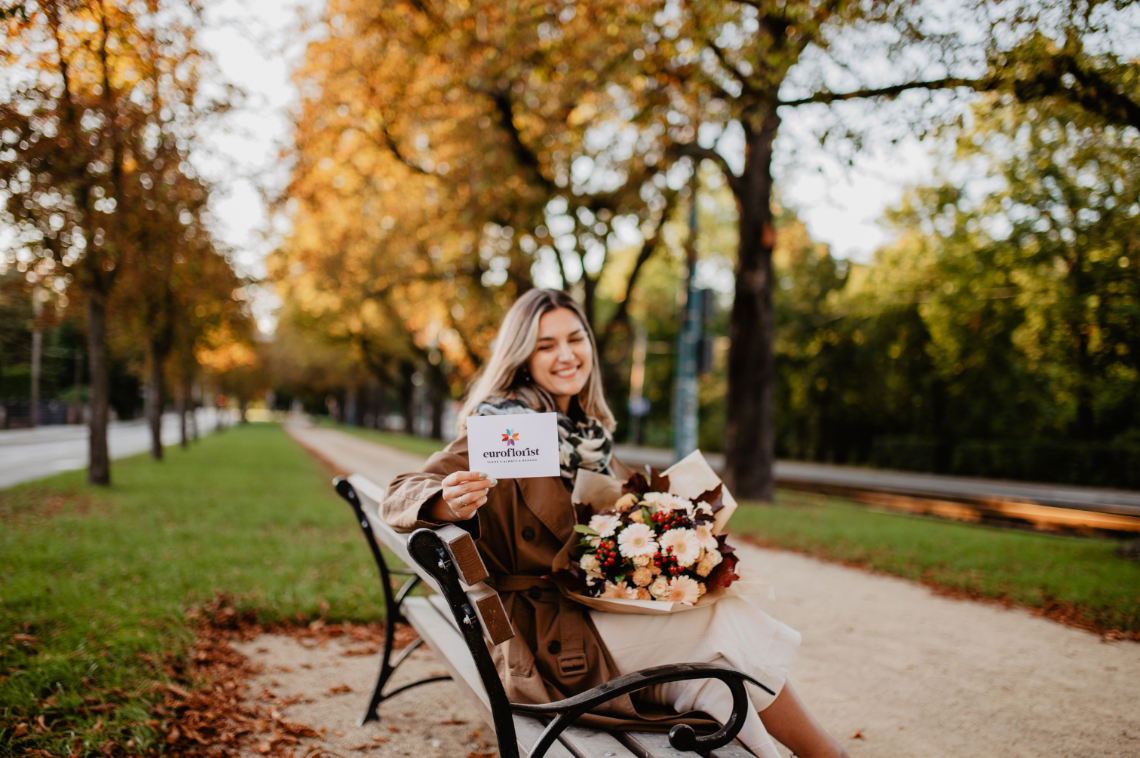 The "November" bouquet is very similar to the "Autumn Shine" Bouquet (another 2021 fall bestseller in Poland) and the charming "Warm memories" Bouquet, available all year round. All these flower bouquets are beautiful, vibrant and fiery compositions made of orange, red and yellow flowers.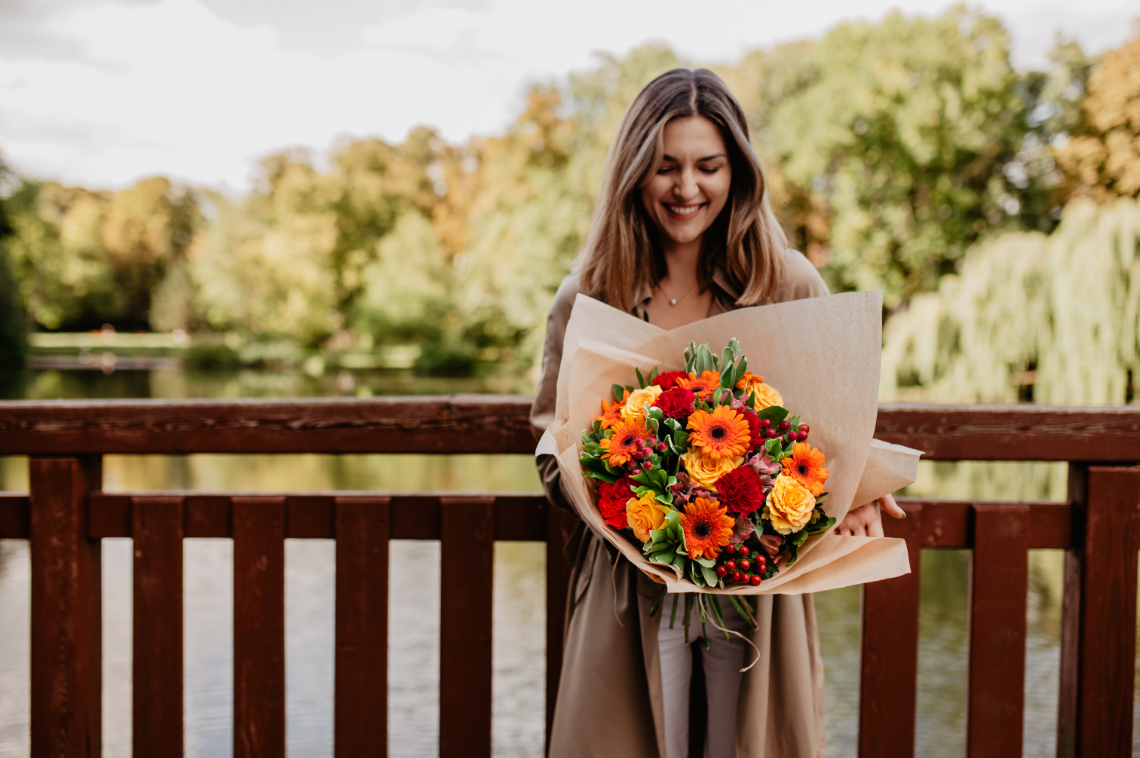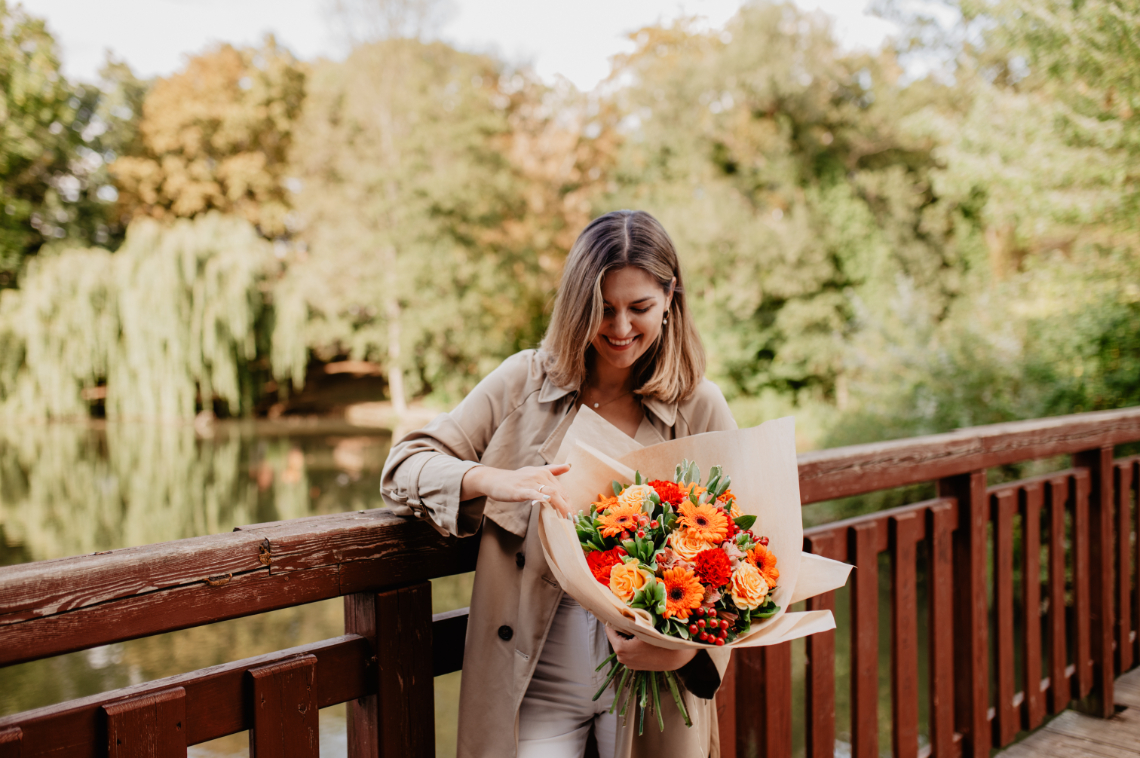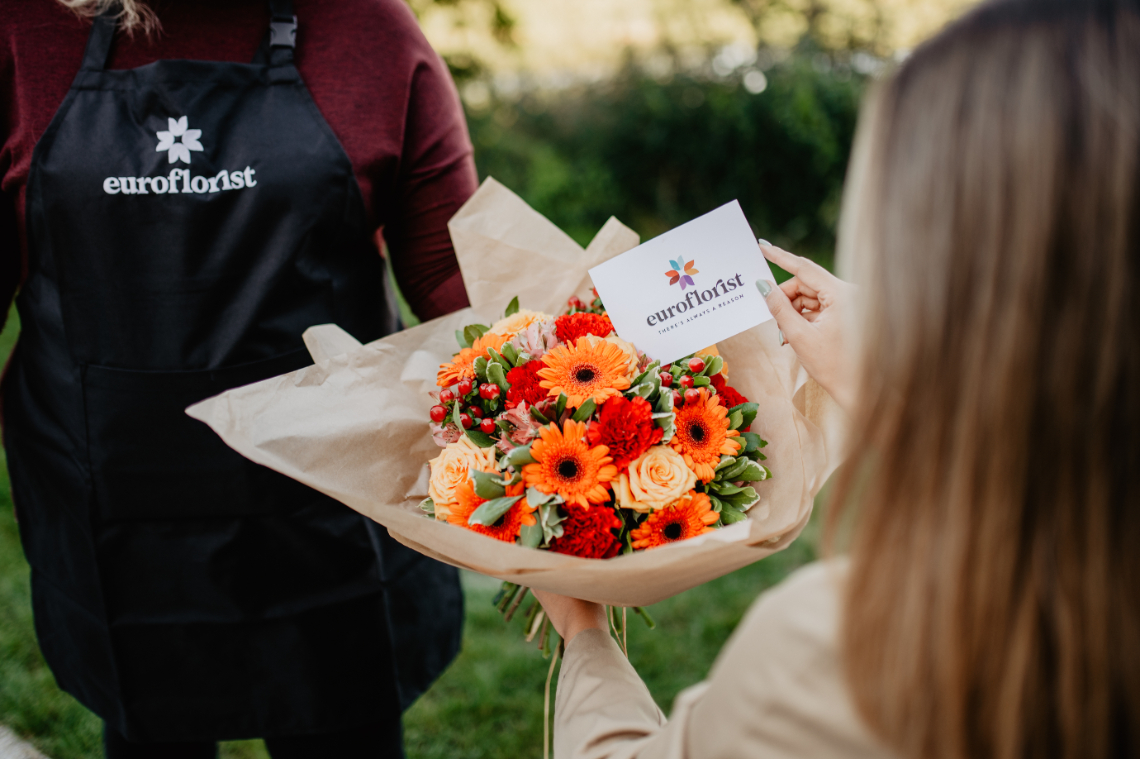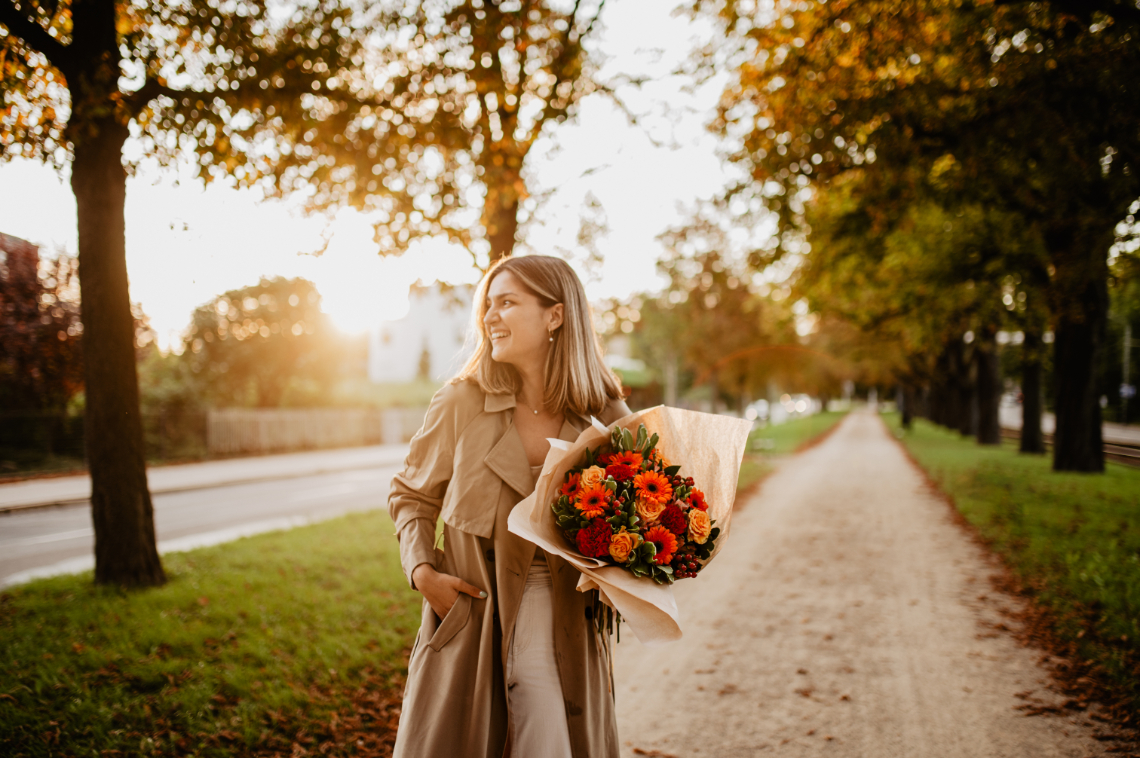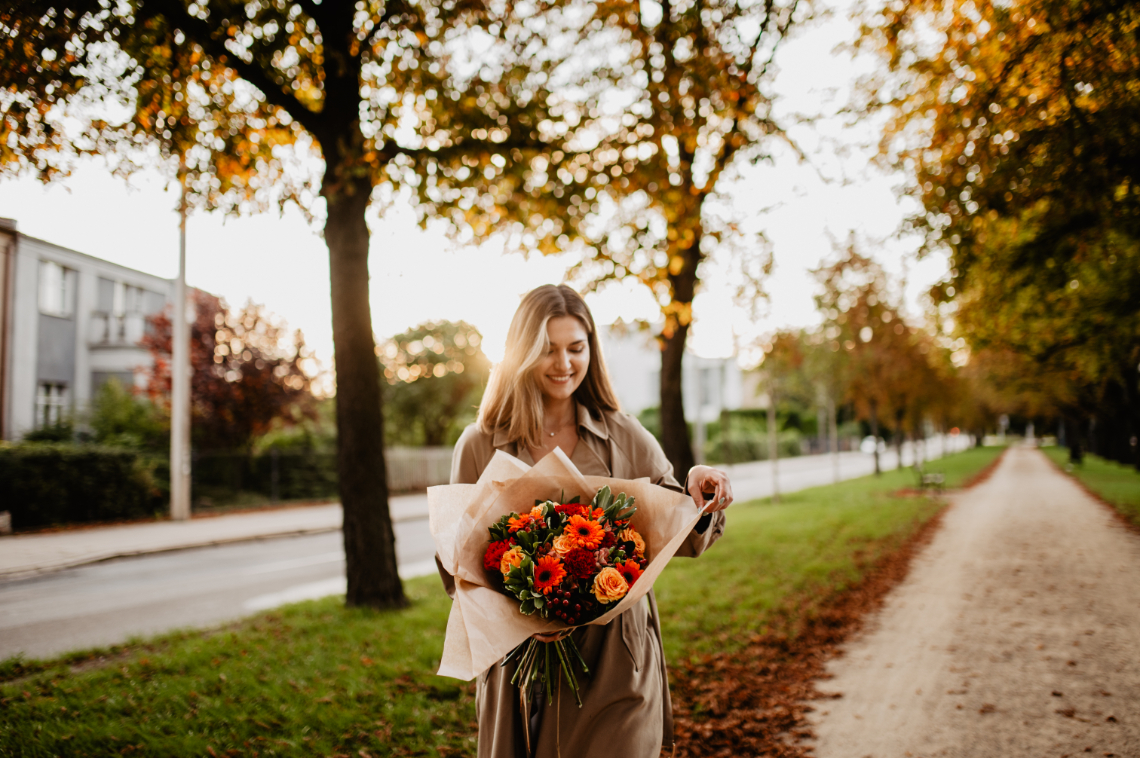 Why An Outdoor Fall Session?
This fall inspired photoshoot was made to show the beauty of autumn bouquets and to ignite the love for these unique, warm compositions.
The session in Poznań is only a small part of our autumn floral inspirations. Also check out our extensive post on autumn inspirations & trends:
Sources
All pictures: Poland's Online Florist Euroflorist Polska #euroflorist_polska #euroflorist #thereisalwaysareason
Contact / promotion
Would you like to use Euroflorist's photos on your websites and social media? We will be happy to know more! Please contact us by e-mail: [email protected]